I'm pretty sure we have all received complements on our eyes at one point or another. Strange how nobody ever says anything about our ears or nose. May be nice to get a nose compliment once in a while but as usual, the eyes have it. An interesting fact about the eyes, did you know the skin under our eyes is much thinner than other skin on your face. Up to 10 times thinner. There are a number of reasons our eyes can betray our age including dark circles, puffiness, sagging and so on. Because the skin under our eyes is special we need to treat it differently than the rest of the skin on our faces. Let's address a couple of concerns.
Firstly let's start with dark circles. The dreaded dark spots under our eyes that can be from a light tint of purple to a deep reddish purple. Dark circles can be caused by a number of reasons including being heredity, aging, hormonal stress, lack of rest and hormonal changes. I'm sure there are a few other reasons too. More importantly, how do we get rid of them? The two main ways are surgical / laser treatment or products. We'll be covering the latter of the two. In comes HALOXYL.
Haloxyl is a peptide that is designed specifically to reduce dark areas underneath the eye area. It has been known to show as much as a 60% reduction in test subjects and when combined with other peptides can get even better results. An eye cream infused with Haloyxl is a great way to treat dark circles and help restore your youthful looks. Bellahut's Triple Illuminating Eye Gel also includes Matrixyl which is another peptide focused on providing an anti-wrinkle effect.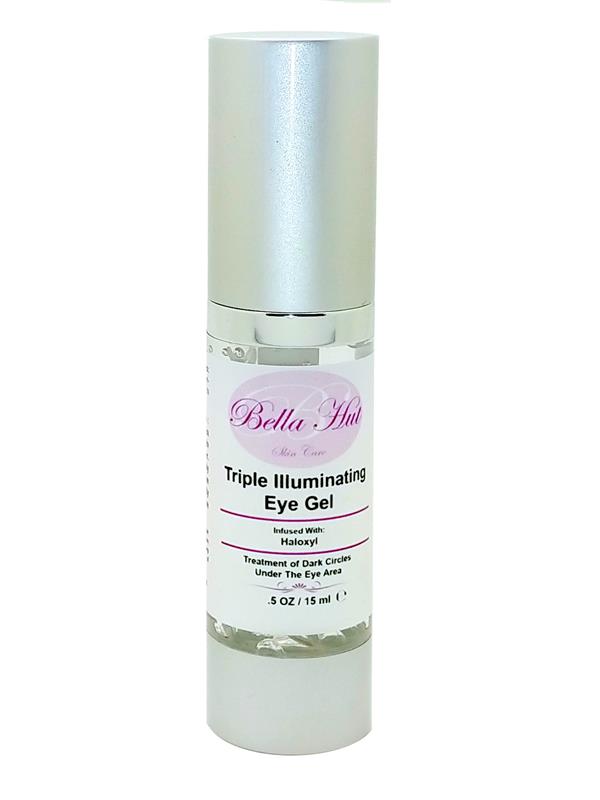 Looking for an all-in-one solution. Try Bellahut's Triple Action Eye Contour Cream. It contains both Haloxyl & Eyeliss which are focused on both dark circle reduction and the reduction of puffiness underneath the eyes. It also contains Argireline which is well known for reducing wrinkles and has been called an alternative to injections.
Need to separate concerns or want to alternate treatment. Try Bellahut's Dual Eye Gel Set. A great way to focus on the treatment of dark circles and eye puffiness separately. In this set you get Bellahut's Triple Illuminating Eye Gel for reducing dark circles and Bellahut's Triple Rejuvenating Eye Gel for reducing puffiness.
Want a bigger size. Bellahut has you covered. All of Bellahut's Eye Creams and Gels are available in 16 oz sizes too.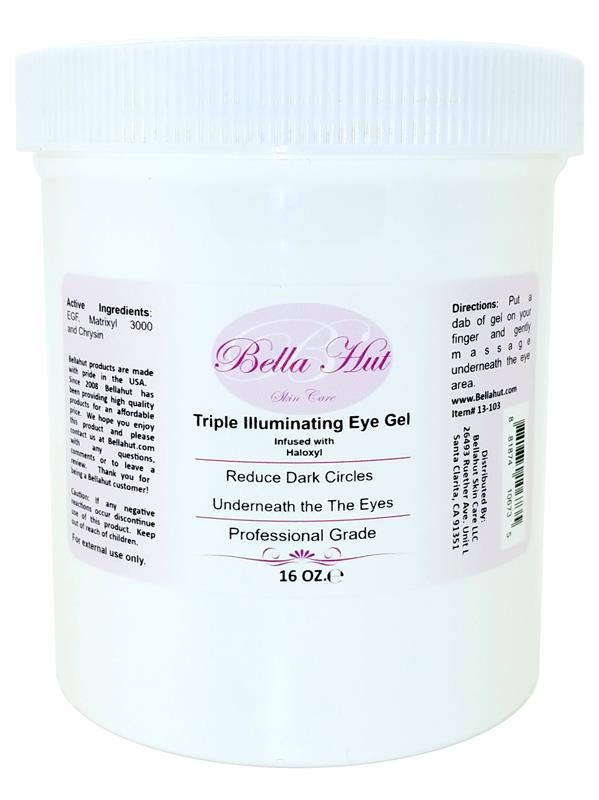 If you are more of a do-it-yourselfer then you'll be happy to know that Bellahut offers raw peptides and bases so you can put together your very own eye care solution. You can buy peptides in as little as 10 ml vials or as much as 4 oz refill bottles. Bellahut's free and easy calculator helps with getting the percentages perfect every time too.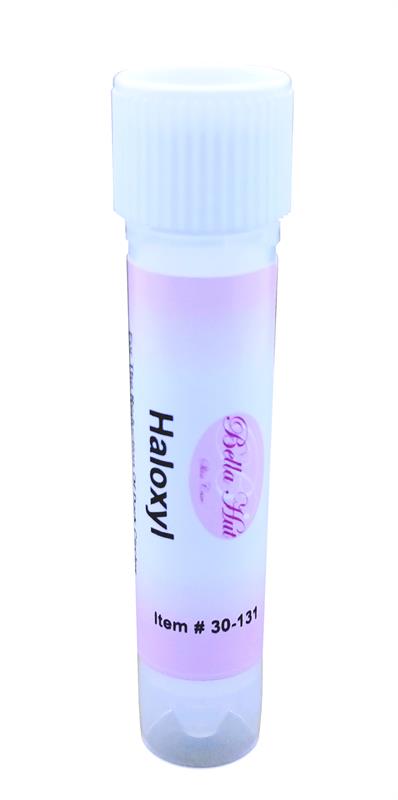 For the absolute easiest way to mix your own solution be sure to check out Bellahut's Peptide Kit. You choose up to 3 different peptides, a 4 oz base of either serum, gel or cream and you get a storage container for your solution as well as a dropper and mixing stick.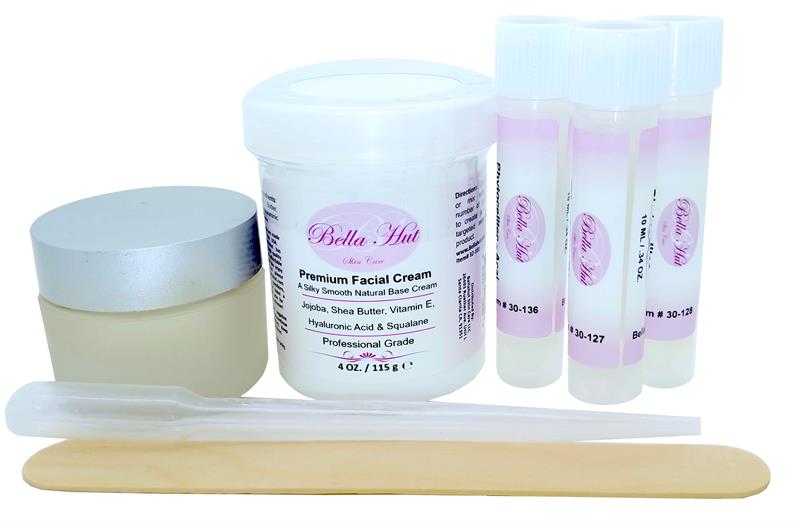 Having anxiety over figuring out how much peptide you should put in your base. Worry no longer. Bellahut has a free and easy calculator that tells you exactly how much peptide to use. Each peptide comes with an instruction sheet that gives recommended percentages. With the Bellahut Peptide Calculator you just plug in the amount of base you want to mix (in ounces) then the desired percentage rate of peptide you want and the calculator does the rest by returning the exact amount you need in both ml & drops.